The Event is closed
Top
International V-Label Awards
Recognising positive impact, quality & innovation in the plant-based industry
Proudly supported by:
Media partners
Supporting partners
Partner organisations
International V-Label Awards
The International V-Label Awards is the first international award scheme dedicated to recognising positive impact, quality and innovation in the plant-based space. The Awards celebrate companies beyond their products, recognising also their efforts in creating a positive impact in the environment and within their communities.
Award categories
There are nine award categories. The Innovation Award is open to any company offering plant-based products in the foods and cosmetics sectors; having the V- Label is not a requirement for this category. The categories Sustainability and Positive Impact are open to companies offering V-Label certified products. The categories Best Meat Alternative, Best Dairy Alternative, Best in Cosmetics, Best in Confectionery and Snacks are open to V-Label certified products. All shortlisted entries will automatically participate in the Special Influencers' Award and the Special Consumers' Award categories. Entrant companies are not required to have a fully plant-based portfolio.
Click on the tiles below to learn about eligibility, requirements and criteria for each award category:
Best in confectionery and snacks
Special Influencers' Award
The entry process
If you are interested in entering the V-Label International Awards, we recommend that you follow these key entry processes:
Check if your activity or product is eligible by browsing the award categories.

Decide on the category or categories you'd like to enter. Each category has a description and a set of criteria. You can enter more than one application and participate in more than one category.

Register your application online. You can access the application process prior to registering in order to check the entry questions, and come back to it at a later stage. You can also initiate the process and log in to finish it later.

Entry submission deadline is on 31st of July 2021 at 23:59 CET .
After your entry is submitted, you can expect the following:
If your entry is shortlisted, you will be included in the shortlist announcements on September 13th 2021. Shortlisted entries will be handed out to the jury for a final round of scoring, as well as submitted to public voting. At this time, your entry with the entry summary will be published on the website. This will be followed up by email to the email address registered with the entry the following day.

Three finalists for each category will be announced on October 17th 2021. Finalists will be contacted by email to the email address registered with the entry.

As soon as the scoring process is complete, you will be able to book tickets to the virtual ceremony that will take place on November 1st 2021. The event is NOT exclusively for finalists - anyone can attend; in fact, we encourage it. One winner for each category will be announced during the virtual ceremony.
Benefits of entering the awards
If you become a finalist or winner, you'll receive coverage, both through V-Label channels and our partners and sponsors' channels. You will also be eligible to use our 'FINALIST' or 'WINNER' label*.
Shortlisted entries will benefit from:
Mentions on press releases and announcement on V-Label channels.
If your entry is shortlisted, it will be published with your logo on the awards website.
Shortlisted entries will automatically participate in the Special Influencers' award category, selected by a panel of influencers and content creators.
Shortlisted entries will automatically participate in the Special Consumers' Award category, selected by popular voting.
Awards finalists will benefit from:
Announcement of each finalist on V-Label channels after the jury panel has made their selection and mentions on press releases.
A 'FINALIST' label for you to use within your own packaging, communications and email signature*.
Awards winners will benefit from:
Announcement of each winner on V-Label channels after the awards ceremony and mentions on press releases.
A 'WINNER' label for you to use within your own packaging, communications and email signature*.
A one-year V-Label license**
A media package to share your success.
Award winners will each have an exclusive page published on the website with your entry description, links back to your website, as well as photos and videos supplied within the entry application (unless they were highlighted as confidential).
Active mentions, reposts and social media activity about your entry.
The opportunity to be selected by our communications team to write an exclusive interview or article focused around the topic of your product or activities.
Award winners will receive a trophy and a certificate frame.
500 euros donation for a charity of your choice (if your company is a startup, you will receive the cash prize and will not be required to donate it).
*The usage of the 'FINALIST' and 'WINNER' label is subject to meeting the necessary requirements and to agreeing to terms and conditions.
** Subject to meeting the necessary requirements and to agreeing to terms and conditions. Limited to one product license per winner.
Jury
Meet our jury panel of senior industry and media experts, who will review submissions and score them against the relevant criteria for each category. Scores are collated to reveal the winners and finalists in each of the following categories:
Sustainability
Innovation
Positive impact
Best dairy alternative
Best meat alternative
Best in confectionery and snacks
Best in cosmetics
Renato Pichler
Renato Pichler is the CEO of V-Label GmbH, a project he initiated in 1996. Renato has been working full-time for the spreading of the vegan-vegetarian way of life since 1993. On that year, he founded Swissveg to help shape the vegan movement in Switzerland. From 2005 to 2012, Renato was the president of the European Vegetarian Union, and on 2010 he founded the Animal Party in Switzerland. Renato has published several books and is often invited by the media to speak publicly on the topic of meat consumption, vegetarian or vegan nutrition.
Felix Hnat
Felix Hnat is the president of the European Vegetarian Union and of the Vegan Society Austria. Felix graduated in environmental economics at Vienna University of Economics and Business. Felix has held dozens of lectures, e.g. at the International Management Forum in Lindau, the colloquium on bakery of the Austrian Association of the baking industry, several conferences of the Austrian catering industry and an event at the European Parliament. He is the organizer of Austria's biggest Street Food Festival and several fairs. His biggest passion is good food and the evaluation of the participating V-Label products will be his highlight of 2021.
Matthias Rohra
Matthias Rohra started at ProVeg in 2015 (then still called VEBU) as Head of Business. In 2017, he took on the role of Chief Operating Officer as part of ProVeg's internationalization. Since June 2020, he has been leading ProVeg e.V. in Germany as new Managing Director. Not only his profound knowledge of market developments and consumer wishes, but also his strategic and strong management skills predestine him for this position. Previously, Matthias worked for many years as a marketing expert and manager at Coca-Cola and McFit, among others. Matthias has been eating an animal-free diet for over 26 years (vegan for 8 years) and enjoys cooking plant-based dishes in his free time.
Floor Buitelaar
Floor grew up in an entrepreneurial family that has been active in retailing for over a hundred years. She has been working in several commercial roles in food and non-food retailing since the age of eighteen herself (e.g. trade marketing and category management). Turned vegetarian when she was 12 and obtained a plant-based diet over the last 5 years which was the kick-start to her the alt protein industry connection. This in-depth knowledge together with the retail experience makes Floor responsible for the Retail & SME clients as Managing Partner at Bright Green Partners, the global leading alternative protein consultancy.
Lucy Danziger
Lucy Danziger is the former Editor-in-Chief of SELF magazine, and past president of the American Society of Magazine Editors. She has written several books but now that she is a plant-based eater, is healthier and happier than when she authored books about diet and happiness. Danziger is currently the Editorial Director and Chief Content Officer of The Beet, a trusted resource for information and inspiration for how to live a more plant-based lifestyle.
Luisa Colombo
Luisa Colombo has always been involved in the development of organic farming and alternative medicines as well as oriental meditation techniques. In these fields, she has worked in EU and non-EU countries. From 1988 to 2006, she organized the SANA International Organic and Ecological Products Show in Bologna, Italy. Then she ran 4 EU projects for the promotion of organic products in non-EU countries and 3 projects with the Italian Ministry of Economy for the promotion of Organic Made in Italy products abroad. She worked on publishing the Manual of Organic Agriculture and edited Il Sole 24 Ore. From 2015, she's been involved in the private label sector with Global Retail Brands magazine and she has planned projects for sustainability.
Noah Hyams
Noah Hyams is a serial entrepreneur who launched VEGPRENEUR to bring together and support entrepreneurs and investors building sustainable, plant-based businesses around the world. Through VEGPRENEUR, Noah has interviewed and brought together founders, investors, and thought-leaders in the plant-based space. Most recently Noah was featured on Bloomberg Radio where he talked about the state of the plant-based economy. Noah has been invited to speak and mentor in entrepreneurship classes at New York University, the City University of New York, the University of Massachusetts at Amherst, and the University of Louisiana at Lafayette.
Carlo Prisco
Carlo Prisco is a lawyer and PhD in Philosophy of Law, assistant professor at the State University of Milan in Philosophy of Law and in Bioethics. Author of "Eusebism: Moral and Right", "The duty of vegetarianism" and of "The right to vegetarianism", published in Italy and in U.S.A. (Hamilton, 2016), Italian translator of "Animals as Persons" by Gary L. Francione. Creator and founder of the moral philosophy Eusebism.
Dr. Kurt Schmidinger
Kurt Schmidinger is a geophysicist and earned a doctorate in food science in Vienna, focusing his dissertation on "clean" (i.e., cultured) and plant-based alternatives to animal products. In 2005, he founded the project Future Food, which gathers and presents a worldwide portfolio of alternatives to animal products for human nutrition, as well as possible future technologies for food production, such as biofermentation and clean meat. In 2012 he published an inclusion of opportunity costs due to the so called "missed potential carbon sink" into GHG balances, the so called Life Cycle Assessments. This new idea has become the basis of many worldwide publications in recent years.
Daniel Karsevar
Daniel Karsevar is a formally trained chef & restaurateur, business consultant, and product development expert with over 15 years of C-Suite expertise in the food industry. Daniel served as Global Product Development Starwood Hotels & Resorts Worldwide and as COO of Chloe's Fruit. In 2015 Daniel founded Solutiontopia, a consulting agency that launched numerous brands at Natural Products Expo East & West and developed clean label plant-based products for Unilever and other Fortune 500 companies. Daniel currently serves as CEO of PlantBased Solutions, an award-winning business services company that helps brands develop, launch and scale plant-based food & products. PlantBased Solutions has launched a yearly Master Class for plant-based entrepreneurs, has worked to develop product brands to startups and international companies and has helped prepare dozens of companies to raise capital, hosting the annual Plant-based Investor Summit. Daniel also serves as a mentor and advisor to many food incubators & accelerators, as well as a contributing industry speaker and writer.
Nicholas Bawtree
Nicholas Bawtree was born in Tuscany in one of Italy's first "agriturismo", called Rendola Riding. At the age of ten he started a magazine for the guests, "Il Folio di Rendola", and ran it for twenty years. His dream of becoming a journalist, took him through school newspapers, local and national magazines, and it was crowned with the Italian monthly magazine Terra Nuova (www.terranuova.it ), for which he started working in 2006, and where he currently holds the position of editor-in-chief. He has always been passionate about environmental issues, but also about creating new spaces of free expression, and in this regard he created the "straw theatre" format, widespread in Italy and abroad (www.strawtheatre.com).
Stella Colonna
Stella Colonna is the official Chef of V Label Italia and USA. She started her career as a Chef after her graduate studies, when she chose to dedicate her life to her passion for vegan food. She first trained in a macrobiotic school and then she began working in several kitchens of vegetarian and vegan restaurants in Milan, improving her skills especially in the field of raw vegan cuisine. She attended two food & beverage fairs as Executive Chef and founded her project Foodbalance.it in 2019, that combines nutritional guidance and recipes for a healthier and happier life. In 2020 she started her collaboration with V Label Italia and with the Società italiana di Scienze bio-naturali , and will launch her first cook book in 2021.
Katrina Fox
Katrina Fox is an award-winning journalist, author, PR consultant and content entrepreneur. She is the, founder of VeganBusinessMedia.com, host of the Vegan Business Talk and Conversations with Vegan Women Leaders podcasts, author of Vegan Ventures: Start and Grow an Ethical Business, the first global book providing success strategies for aspiring and existing vegan business owners and entrepreneurs, and founder of the Vegan Women's Leadership Network. A vegan of 25 years, Katrina works with vegan business owners to help them raise their profile through PR and content marketing. She loves glitter, sequins and disco.
Giancarlo Addario
Giancarlo is full time Principal at Five Seasons Ventures.He has spent most of his professional career working 21 years at leading pasta and bakery goods Barilla, covering various roles from Quality Assurance/Food Safety to Research & Development across several product categories both in Italy and internationally.In the area of Open Innovation, he led various collaborative projects with research institutes, enterprises and startups worldwide, also providing valuable mentorship to food accelerators and incubation programmes to the likes of StartupbootcampFoodTech, MassChallenge, H-Farm, Future Food Accelerator.
Giancarlo has a BSc in Food Science and Technology and Masters in Quality Management.
Judith Camarcat
Judith is an investor at Five Seasons Ventures. A passionate vegan with a severe dairy allergy, she has champions plant-based investments throughout Europe (latest investment includes vly in Germany). Judith began her career in the Food & Beverage industry (at Unilever and Danone) before further specialising in the retail and consumer good industry as a strategy consultant for McKinsey & Company.
Influencer Jury Panel
We are also very proud to count on our panel of vegan influencers and content creators who will choose the The Special Influncers' Award.
ADDICTED TO HUMUS
Manel and Hanna are two traveling food lovers on a life mission to make and eat the best food every day. Together they created "Addicted To Humus" when they started their vegan journey in 2017. Cooking is a passion that they both share. They love to turn traditional recipes into 100% plant-based ones. One dish that they especially fell in love with during their journey is Hummus, and they spent endless hours in the kitchen trying to make the creamiest hummus that they had ever tried! Hummus became their go-to dish and wherever they are invited they need to take their famous hummus. By putting their creations in a nice light and shooting the beauty of it, they hope to inspire many more people to cook their own delicious meals.
DANZA DE FOGONES
Danza de Fogones is the most read vegan recipe blog in Spanish, with over 22 million pageviews in 2020 alone. Since 2013, the team has created more than 700 simple and tasty vegan recipes, made with accessible ingredients. Their purpose is to help people in their journey to align their diet with their values, while becoming healthier and being more respectful to the animals and the planet.
SIMPLE VEGAN BLOG
Simple Vegan Blog is a food blog with hundreds of delicious and nutritious vegan recipes that help people stay healthy and happy. One of the most popular vegan blogs in English, with over 15 million pageviews a year, Simple Vegan Blog aims at making being vegan easier and more fun than ever.
BEGIN VEGAN BEGUN
Aida Lídice Lueje Sueiras created Begin Vegan Begun in 2012, a vegan recipe blog with easy recipes made with accessible ingredients. Since its infancy, the blog has aimed to help people who want to reduce meat consumption or make the shift to a vegan diet. After 9 years, Begin Vegan Begun has become a community with more than 150k followers on social media and 2 published recipe books.
IN MY VEGAN KITCHEN
Verónica Larco created In My Vegan Kitchen on Instagram in order to find motivation to cook and eat healthier when she became vegan in 2015. In My Vegan Kitchen became so popular that it made the jump to a blog and, later, to TikTok as well.
EL VEGANO MARRANO
Miquel became vegan more than three years ago and started his Instagram account, El Vegano Marrano, in 2018 to show the world that eating vegan is very different from how people think. His cuisine is based on simple, tasty, creative and attractive recipes that are accessible to everyone. Miquel has always loved to spend hours in the kitchen, and still loves it, even though he now has to juggle cooking and parenting. On social media, Miquel shares his vegan recipes showing his most genuine and natural side with a dose of humour.
CASA NOMADA VEGAN FOOD
Samara loves cooking, and Carlos loves photography. They had always wanted to work on a joint project and saw an opportunity in combining their passions. Spending a lot of time together during 2020, they realized they were a great team, and found the motivation to get where they're at today with Casa Nómada Vegan Food. Their passion for cooking started when they became vegan. They wanted to try new flavours, discover new ways of cooking, and, most importantly, show their loved ones that eating vegan could be healthy and delicious. Today, that's still their motivation; making plant-based food the best option. Samara and Carlos believe in a healthy happy world, and sharing their life philosophy, veganism, and learning further makes them both happy.
Veg & Fred
Frédéric is a plant based blogger, food photographer and content creator based in Ghent, Belgium. He loves to share his minimalist plant-based recipes, tips and advice for a simple, healthy and delicious plant-based diet. Frédéric shows you just how easy it can be to create a delicious plant-based meal no matter your level of experience.
Planttribe
Laurence is a vegan entrepreneur and yoga teacher from Bruges, Belgium. Laurence 100% believes in the power of plant-based food, yoga and meaningful relationships with yourself and others. Her platform 'Planttribe' is your inspiration to a happy, healthy life.
Katleen Bosteels Karneno
Katleen is an interior architect living the VaVaVoom vegan life in Mechelen (Belgium). She loves to speak out about veganism. Her Instagram feed 'Karneno' blends the perfect amount of fun, humour, activism and information. Come for the delicious plant-based recipes and stay for the cute (adopted) chickens!
@veganfindsaustria
On her channel @veganfindsaustria, Sonja displays the variety of vegan products available in Austria, introduces local restaurants with plant-based options, and informs her followers about animal rights and the many benefits of going vegan. With the aim of showing people how multifaceted yet easy a vegan lifestyle is, Sonja started her channel in early 2018, only weeks after going vegan herself. By now her account has become one of Austria's largest Instagram channels with a vegan focus.
Supporting partners
To make this awards possible, we count on the support of our industry and media partners that help us celebrate and promote innovation, quality and positive impact in the plant-based space.
GREEN QUEEN
Green Queen is an award-winning impact media platform advocating for social & environmental change and the leading source of alternative protein & plant-based news in Asia. Our mission is to shift consumer behaviour through inspiring & empowering original content across the region and beyond.
THE BEET
The Beet is a trusted resource for information and inspiration for how to live a more plant-based lifestyle. It reports on the latest health studies, product news, and serves up healthier-for-your plant-based recipes every day. The Beet is a trusted source, edited by respected journalists and editors, lead by Lucy Danziger, formerly Editor-in-Chief of SELF magazine. Its editors and freelancers are dedicated to providing unbiased, useful, science-backed information and the latest reporting that will make it easier for anyone to embrace a more plant-based lifestyle.
GLOBAL RETAIL BRANDS
Global Retail Brands purpose is to promote excellence in retail branding. Whether it be strategy, product design, branding, sustainability, supply chain, e-commerce, news, trends or simply what's next, they strive to showcase the best the industry has to offer.
While it started as a print publication, GRB now includes a dynamic website, digital editions that reach more than 9,000 readers, a senior level social media network, e-mail capabilities and in-person marketing. Retail has become an omni-channel enterprise and their media offerings are reflective of that. From their website, retailers can access their editorial, past issues, news and social media platforms anytime and from anywhere. Global Retail Brands' readers are indeed global as they target the world's top 250 retailers. This means their largest markets are Western Europe, The US and North America followed by Eastern Europe, Asia, Oceana and ROW.
RadioVeg.it
Since 2015, RadioVeg.it takes pride in being a space of expression for the diversity of veg and animal rights voices in Italy, one of the countries with the highest growth rate of vegetarian and vegan population. From news, curiosities, to insights, presentations and reviews, RadioVeg.It covers all veg topics and animal rights issues. Being RadioVeg.it a web radio, it is accessible from every corner of the world with an internet connection. Listeners can connect through the web site, app for mobile and Facebook page, where they have built an engaged community.
Vegconomist
Vegconomist is the business magazine for decision makers and influencers associated with the vegan business world. Vegconomist reports on current developments in enterprises, organisations and trade as well as products, trends and markets.
Cosmorning
Cosmorning is a beauty media company that combines both online and offline channels. Its role and mission is to lead the globalization of the K-beauty industry through 'Cos Morning' an offline publication, and 'CosMorning.com' an online platform. Cosmorning is distributed to cosmetics manufacturers, responsible vendors, distributors and beauty companies. They focus on promoting the status and excellence of K-beauty, which develops innovative products with creative ideas, throughout the world.
Terra Nuova
Terra Nuova ("New Earth") is the monthly magazine printed on recycled paper, which for 43 years has been an irreplaceable vehicle for counter-information in Italy, read by those who want to change their lifestyle – and the world - for the better. The magazine explores subjects that concern every aspect of our everyday lives: nutrition, natural medicine, organic and biodynamic agriculture, permaculture, maternity, childhood, ecological building, ecovillages, renewable energy, ecotourism, consumer awareness, non-violence, spirituality, ethical finance and, in more general terms, ecology and the environment. The magazine's advertisements are strictly selected to be coherent with content and mission. Terra Nuova also publishes over 30 books a year for in-depth information on the issues of the magazine.
Monthly Vegan
The Monthly Vegan, designed in a handbook style that is easy to carry, is a monthly issue that promotes the vegan lifestyle as "the beginning of good earthling people". It aims to start the conversation about the meaning of proper eating, connecting it to food, animal protection, environmental preservation and responsible consumption. The Monthly Vegan views eating as an important part of life and believes there needs to be a place to share and communicate about it with openness and sincerity.
Cos'In
Cos'In is a professional media that provides B2B and B2C news and information for a global leap in the K-Beauty industry through the issuance of cosmetics and beauty online media Cosinkorea.com and Fragrance Journal Korea (FJK), a journal specialising in cosmetics R&D technology. In particular, their efforts are focused on presenting a new vision of K-beauty by differentiating seminars and education for the development of the cosmetics industry.
Vegolosi.it
Vegolosi.it is the first online Italian magazine 100% about vegan culture and cuisine published by Viceversa Media srl. Since 2013, they publish recipes, menus, cooking guides, video tutorials, news, interviews on a daily basis. Vegolosi.it has one goal: to inform about vegan choices in a cheerful way and without ideological rigidity, presenting healthy, natural, ethical and sustainable food choices. They work to reach millions of people every day through their channels, which include Vegolosi MAG, another digital online monthly magazine with recipes and extra information, interviews about nutrition, sustainability, environment and zero waste. Vegolosi.it offers cooking classes in live streaming with chef Sonia Maccagnola. It also organizes live cooking shows and events all over Italy. Since 2014 they published six vegan recipe books with Gribaudo-Feltrinelli and Sonda Edizioni, and since a couple of years they have an ebook catalogue constantly updated.
Vegan Business Media
Vegan Business Media is a content, events and training platform providing resources for vegan business owners and entrepreneurs. In addition to free resources including the popular and first-of-its kind podcast Vegan Business Talk, hosted by founded by Katrina Fox, it also offers PR consulting and services, content marketing and an online PR course Vegans in the Limelight.
BRIGHT GREEN PARTNERS
Bright Green Partners helps retailer, large corporates, SMEs, governments, and investors around the world to win in plant-, fermentation- and cell-based products and markets such as in alternatives for food & feed (e.g., protein, meat, dairy, fish, livestock feed), materials (e.g., leather) and specialties (e.g., gelatin, ingredients for beauty products). We achieve this by combining top-tier innovation and strategy consulting expertise with deep product, technology and market knowledge supported by a large global expert network and practical implementation/ execution approach.
VEGPRENEUR
VEGPRENEUR is an organization that connects and supports entrepreneurs building sustainable, plant-based businesses in food, fashion, tech, wellness, beauty, and farming. We have over 1200 entrepreneurs and investors in our exlusive Facebook Group. Our core belief is that entrepreneurs play a key role in creating innovations that will help build a more sustainable world. We believe that entrepreneurship can be used not just to generate revenue but also to improve the well-being of people, animals, and the planet.
PlantBased Solutions
PlantBased Solutions is the leading agency in the plant-based consumer product goods space. Working with startups, established brands and international brand expansion, we develop, launch and scale-up plant-based food and beverage consumer packaged goods. PlantBased Solutions provides clients with comprehensive market analysis, competitive landscapes and cutting-edge strategic positioning to successfully stand out and become leaders in the plant-based space. Innovation, brand and concept development, and turnkey solutions are just a few of the strategies PlantBased Solutions offers to capitalize on the skyrocketing plant-based economy. With our extensive knowledge in costing, P&L, and forecasting, the experts at PlantBased Solutions can hone your financials at any stage of development and help build a solid financial plan. Once the financials are complete, our professionals work to identify funding sources, preparing compelling investor pitch decks and coaching teams for raising capital with the strategic investor. PlantBased Solutions connects your unique and exact product needs with 3rd Party Manufacturers and assists with supply chain ingredient and packaging needs. PlantBased Solutions has extensive knowledge in US trends, consumers and sales channels offering your international business the clarity and targeted direction in brand positioning, go-to-market strategy, and sales and distribution as well as customized recommendations for operations and manufacturing in the United States vs. importing. Our team offers your international business solutions to successfully develop, launch and scale your products in the United States.
PROVEG
ProVeg is an international food awareness organisation working to transform the global food system by replacing conventional animal-based products with plant-based and cultured alternatives. ProVeg works with international decision-making bodies, governments, food producers, investors, the media, and the general public to help the world transition to a society and economy that are less dependent on animal agriculture and more sustainable for humans, animals, and the planet.
SWISSVEG
Swissveg is the largest representation of vegans and vegetarians in Switzerland. Since 1993, the politically and denominationally independent organization has been working with positive publicity to permanently reduce meat consumption and make a plant-based, responsible lifestyle an attractive and healthy alternative accessible to everyone. Swissveg is characterized by in-depth information and a wide range of events. For experts and consumers, the organization has established itself as a leading point of contact in all aspects of vegan-vegetarian lifestyle.
THE VEGAN SOCIETY AUSTRIA
The Vegan Society Austria is a very active and successful environmental organization with a focus on nutrition. Vegan Society Austria is working together with Austria's 5 biggest supermarket chains, with more then 350 food producers, hundreds of restaurants and caterers, more than 30 vocational schools and communicates with millions of Austrians every year. In doing so, nutrition can become a multi-problem solver: FOR the environment, health, animals and enjoyment. Its goal is to make the world a better place!
Association Végétarienne de France
For the last 25 years, Association Végétarienne de France has worked to stimulate the individual and collective transition towards plant-based food, at all its different stages (flexitarianism, vegetarianism, veganism), and with all its motivations: animal ethics, ecology, health, North-South solidarity, culinary pleasure ...Ambitious, pragmatic and benevolent, Association Végétarienne de France informs, pleads, challenges, supports, and brings together all those who wish to contribute to a healthier, more sustainable and more ethical food model.
Vegetarian Society of Denmark
The Vegetarian Society of Denmark was founded by Danish doctors in 1896. We are an association for vegans, vegetarians, and anyone else wishing to support a plant-based lifestyle. One of our primary goals is to promote the plant-based way of living in Denmark as well as to disseminate information about how our dietary choices affect animals, our bodies, and the planet.
EVA
In Belgium, EVA is committed to the maximum production and consumption of plant-based food to replace animal-based food. In order to contribute to a human, animal and environmentally friendly society. We do this in a practical way, where everyone can take steps in their own way.
Vegan Association of Turkey
The Vegan Association Turkey (TVD) is an animal rights organization that advocates equality and justice between species. Initially founded as a platform in 2006, TVD gained its official status in 2012 and became an association. TVD carries out social awareness and advocacy activities with the objective of eliminating speciesism through an understanding of social justice, peace and equality, and ending systematic domination and exploitation of nonhuman animals by humans. TVD continues its efforts to make structural positive systematic changes for animal rights and liberation, while aiming to spread veganism and plant-based nutrition in Turkey through publications, educational activities and national/international events. The association also works on legal support and legislative changes, and carries out the representation and project partnership of international organizations such as International Vegetarian Union (IVU) and the European Vegetarian Union (EVU). It is the only representative of the V-Label in Turkey.
Associazione Vegetariana Italiana
The Italian Vegetarian Association was founded by Aldo Capitini in 1952. A.V.I. represents a historical association, that promotes dialog and understanding, founding its roots in a non-violent and pacifist approach. The Association has always welcomed vegetarians, vegans, fruitarians, raw foodists, and sympathizers. The mission of A.V.I. is not to "convert" people, but to inform and create awareness, in order to encourage free choice. It promotes difference, tolerance, and dialogue to guarantee respect for the rights of all.
Fundación Vegetarianos Hoy
Vegetarianos Hoy is an international organization working in Latin America to promote plant-based diets and to reduce the suffering of farmed animals. They are recognized as one of the most effective animal protection NGOs in the world by Animal Charity Evaluators (ACE).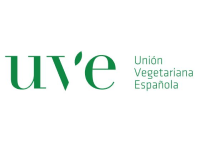 Unión Vegetariana Española
The UVE works to raise awareness about the benefits of a plant-based diet: for the health, the animals and the environment. UVES's goal is to normalize plant-based options in (Spanish) society in all areas, promoting their acceptance not only at the individual level but also in restaurants and institutions, with a positive and inclusive approach.
Unión Vegana Argentina
The UVA has been working in Argentina since 2000 promoting veganism, caring for the planet and animal rights. Connecting vegan people and organizations and creating a space for dissemination, study, debate, consultation and interrelation. Their conviction is to help building a healthier, less violent and more respectful world.
About the awards
In a world in which consumers are becoming more aware of the impact of their purchase choices, the plant-based industry is rapidly growing. Embodying the values of sustainability and social impact, V-Label is the leading certification seal for vegetarian and vegan products. As an industry leader, V-Label sponsors and leads the International V-Label Awards, the first international award scheme dedicated to recognising positive impact, quality, and innovation in the plant-based space. The awards will set the plantbased industry on par with other well-established industries that already use international award schemes to promote and celebrate innovation in their sectors. Given the particular nature and values promoted by the plant-based industry, the International V-Label Awards also celebrate companies beyond their products, recognizing their efforts in creating a positive impact on the environment and their communities.
About V-Label
V-Label promotes local vegan-oriented organisations, innovative producers, and the European and international movement towards a plant-based lifestyle, and improves the lives of all vegetarian and vegan people through a transparent and controlled certification process. V-Label also promotes international cooperation between organisations and is one of the most valuable and successful projects of the worldwide vegetarian and vegan movement. V-Label is the leading certification seal for vegetarian and vegan products, mainly in the food and cosmetics sectors. An internationally recognised brand registered in 1996, V-Label is present in 50 countries, and has certified more than 40,000 products as vegetarian or vegan.
Winners of the International V-Label Awards 2021 have been revealed during a virtual ceremony on November 4th.
The ceremony counted with the presence of professionals from the media and the plant-based industry, vegan influencers and representatives of NGO's who introduced the finalists and announced the winners of each of the 9 award categories. A replay is available in the following link: https://youtu.be/sIFJ2ks6Wug
The winners and finalists for each of the 9 award categories are as follows:
Best Meat Alternative
Faux Gras de GAIA from Belgium (Winner)
VEGDOG from Germany (Finalist)
Ardo's Beet Bacon from Belgium (Finalist)
Best Dairy Alternative
Carrefour's Spécialité végétale au lait de coco goût fraise Carrefour Sensation from France (Winner)
KOLIOS S.A. Hello-V Classic Flavour from Greece (Finalist)
Bonneterre et compagnie's Natural Grated Vegeese from France (Finalist)
Best in Confectionery and Snacks
Chicza from Mexico (Winner - tie)
Spirulix Crunchy Müsli from Austria (Winner - tie)
Incom Leone's AL!VE STICK Vegan Chia & Blueberry Ice Cream from Slovenia (Winner - tie)
Best in Cosmetics
Premium Organic from Austria for their Sustainable Extraction of Heilmoor (Winner)
Birkengold® tooth powder from Austria (Finalist)
ECO CARE INNOVATION from Greece for their SMILE BAMBOO TOOTHBRUSH (Finalist)
Best in Sustainability
Lidl from Germany for their Vemondo Product Range (Winner)
REWE Markt GmbH from Germany for their "REWE Bio +vegan" private label (Finalist)
Nordic Oceanfruit & BettaF!sh from Germany (Finalist)
Best in Positive Impact
Prefera Foods from Romania for their Unfished PlanTuna (Winner)
BettaF!sh from Germany (Finalist)
Zenit Vektor d.o.o. from Croatia (Finalist)
Best in Innovation
Those Vegan Cowboys - Grassroot Bandits – from The Netherlands (Winner)
Schouten Europe B.V. from The Netherlands for their Vegan Tempeh Mince (Finalist)
YUMGO from France reinventing the egg (Finalist)
Special Influencers' Award
NUO GmbH from Germany (Winner)
Chicza from Mexico (Finalist)
VEGDOG from Germany (Finalist)
Special Consumers' Award
Lidl from Germany for their Vemondo Product Range (Winner)
Elbak from Greece for their Peach halves with natural ginger flavor (Finalist)
Lidl from Germany for their Vemondo vegan cream cheese (Finalist)
ABOUT THE WINNERS